Kendo Manager is a simple project management software with free Gantt chart software that is available for download with full project management options. We offer a Gantt chart software that is highly flexible tool which can cover variety of project in various fields. Kendo Manager offers a free version of Gantt chart software with no charges. It brings enterprise level solution of project management software for every customer, only limited with amount of active projects and active team members. However, it comes also with very affordable price range (only $1199 for full license solution).
If you are a startUp or a small team containing one or two members this can be a simple project management software that you need. Kendo Manager is not only a web based solution, as it also provides option to be installed on your company's infrastructure or cloud as a project server, so we offer on-premise software that can be downloaded for free now. We want to reminded that full license offers a software that can service unlimited number of users on a large scale projects, with complete enterprise project management software options.
How to use free Gantt Chart Software in Kendo Manager
Purpose of Kendo Manager free Gantt chart software is project planning, project management and project scheduling software. If you are a project manager, stakeholder on a project or a team member that is working on small, medium or large scale projects, you might be in need of good enterprise level simple project management software like Kendo Manager. This simple project management software offers great option of Gantt chart software with Gantt diagram.
The Benefits of Online Free Gantt Chart Software
Gantt chart is still wide used in project management world. Even today many project managers still use local desktop programs like Microsoft Project or other alternative desktop applications, like Excel to create Gantt chart diagram. As we all know Excel to be powerful tool, we know that creation of Gantt Chart diagram or making gantt chart examples is done better and easier with Kendo Manager. As a free Gantt chart software it offers possibility for project managers and all team members proper overview of projects life cycle.
The uses of a Kendo Manager Gantt chart, as you can see by the sheer number of teams and roles who can benefit from using Gantt charts, are many. Here are just couple of  examples:
Senior Project Manager
Technical Project Manager
Junior Project Manager
Project Team Leads
Marketing Managers
Stake holders
SEO Managers
Art Directors
Resource Managers
Consulting Teams
Other features of Kendo Manager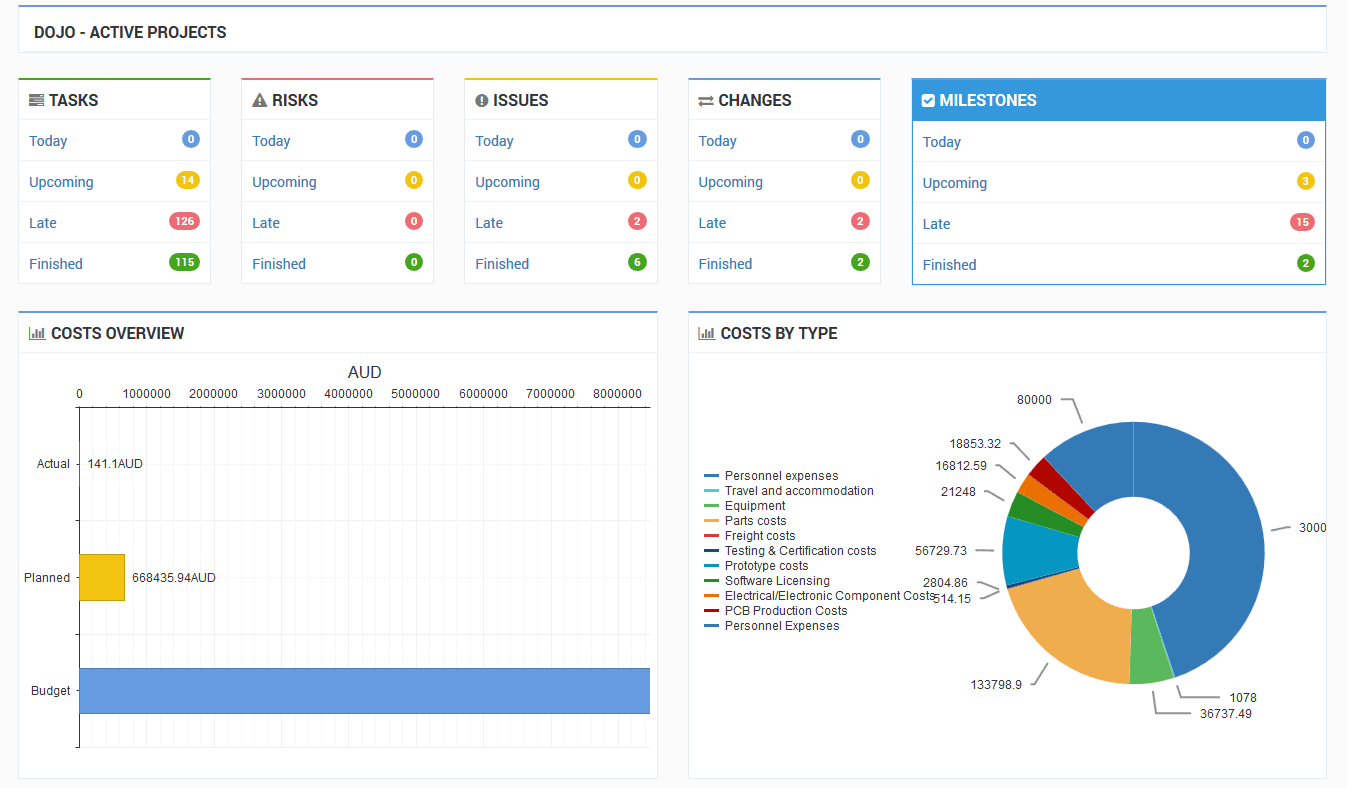 Highly flexible and simple project management software. This is how we like to describe Kendo Manager in few words. Kendo Manager combines traditional and modern project management software solutions. Used in numerous different projects, it showed its capabilities for any project manager need. Used with task list method, Kendo Manager has proven itself functioning in Gantt chart methodology as well. Switch between Task list and Gantt chart can be done easily depending on project and project managers needs for project overview. With many features in its tool set, we will list only few important once:
Traditional Project Management
Budget and Expenses
Notifications
Customization
Agile Project Management
Collaboration
Task Management
Gantt chart
Kanban Board
Time Management
Change Management
Risk Management
Resource Management
Reporting
Issue Tracking
Learning and Support
FREE version of Kendo Manager Gantt Chart Software come with complete project options for 1 active project and 2 active team members. As already mentioned if you have bigger team and function with multiple projects, we offer our customers option to buy our licence and unlock Kendo Manager for multiple projects and unlimited team members.